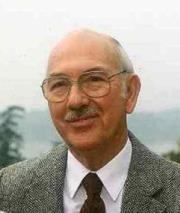 Few have known a kinder man
And fewer still have seen
The love and care and tenderness
He's shared wheree'er he's been.
Each of us, his children, do
Really feel so blessed, we'd like to
Share this thought with you:


Dads like ours
Are hard to find -
Yes! He's the very best!

John B. Moss
© 06/20/1999 - 2005